Knights of Columbus
Stations of the Cross - April 4, 2023 Stations of the Cross began at 5:30 pm. Deacon Bill Stefany (also a Knight), Robert Zolandz volunteered as a Reader, Steve Szabo and Chet Makowski volunteered to Carry the Cross. Thanks to Ed Komoroski for successfully organizing this year's Stations of the Cross with a sign up schedule and follow up with Knight volunteers participating in this event.
The Knights Clothing Drive from 9:00 am until noon in front of the John Neumann Center, Christ the Redeemer Parish Parking Lot.
Despite the rain and cold weather, we collected approximately 152 bags of clothes. We had a few mens suits and sportcoats along with a few womens dress coats that were donated. These items will be added to the display of clothes for the needy in the Caritas Food Pantry Room.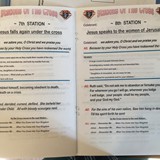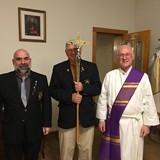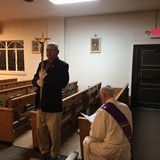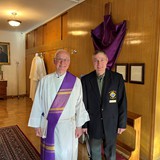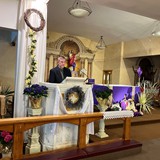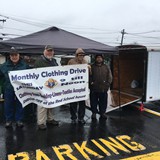 flickr lightbox galleryby VisualLightBox.com v6.1